GFWC Woman's Club
of Kankakee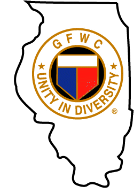 Our club was organized December 13, 1898 and Incorporated May 26, 1925
We are privileged to hold our regular meeting and carry on our other activities in the Civic Auditorium throughout the Club year. Wednesday is regarded as "Woman's Club Day" for good reason.
In 1946, when the need of a building for use as a community house was expressed, the Woman's club was approached by the Board of Commissioners of the Kankakee Park District with an offer difficult to refuse. In return for a donation and efforts in the solicitation of funds from the general public for the erection of such a building, the Woman's Club was offered a permanent meeting place for its regularly scheduled meetings and functions for a period of ninety-nine years.
The first regular meeting of our club held in the new Civic Auditorium was on October 4, 1950, and almost all Club events since that date have been enjoyed in these pleasant surroundings.
As a result of the many hours of work given by our loyal members in expediting the realization of the Civic Auditorium, we are now entitled not only to the use of the building as our meeting place, but also certain other privileges, such as storage of our piano, dishes and other properties.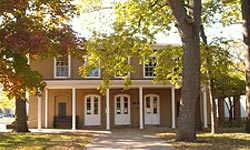 For membership information or if you'd just like to attend a meeting
and get to know us, please contact:




Club Officers:
President – Helen Dufour
President-Elect – Mary Archie
First Vice President – Nita Kloska
Second Vice President – Iris Robinson
Third Vice President – Shirley StGermaine
Secretary – Shirley Landis
Treasurer – Mary Elizabeth Bracken
Parliament Advisor- Joyce Cagle
Investment Treasurer Pat Andrews